Going Green
Let's Do It Together!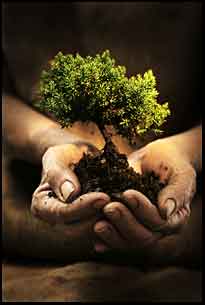 Continue to reduce our use of internal paper with the ultimate goal of being a paperless office.
Purchase only EnergyStarTM compliant computer and office equipment.
Establish power saving and hibernation processes for all computer and electronic equipment.
Increase our use of recycled items for all our stock and custom printed products.
Establish an Admit One Products "Green Team" to ensure we follow our current and new green initiatives.
At Admit One Products, we know what we buy, sell and use makes an impact far beyond what we can see. For this reason, we are "Going Green".
Our new, greener workplace provides our employees a healthier and more productive place to work, while our ever expanding product line offers our customers high quality products that are increasingly environmentally friendly.
So ... join us in conserving our resources and preserving our environment.
What do we do?
We offer a variety of products that use recycled materials. Look for products labeled with our green icon showing the percentage of recycled material used. For example, the icon on the right displays a 30% use of post consumer recycled materials.
We recycle our internally used cardboard, aluminum, glass, printer cartridges and electronic equipment.
We use internal office paper composed of 30% recycled paper.
We ship our products using 75% recycled boxes, paper tape made from 50% recycled materials, and utilize packing paper with recycled materials instead of non-biodegradable packing filler.
We clean our office with only environmentally friendly, biodegradable cleaners.
We reduce our employee usage of plastic and StyrofoamTM utensils and containers.
We use an environmentally friendly, soy based ink on many of our custom print orders. The ink was recently awarded a special recognition from the American Soybean Association.